Soroti District Local Government Pension and Gratuity 2021.
On 15th July Thursday last week, Soroti District Local Government had a radio talk show hosted live on Kyoga Veritas radio discussing the topic; Pension and Gratuity. The district was represented by Robin Arebo, the Human Resource-HR, and Abraham Ekwaru, the Communication Office. The show was successful as it was handled with authority and also demonstrated by a large following or callers who also later participated through live calls. Kyoga Veritas gave us free space/air time, as one of the ways to popularize government programmes through the community hour radio talk show.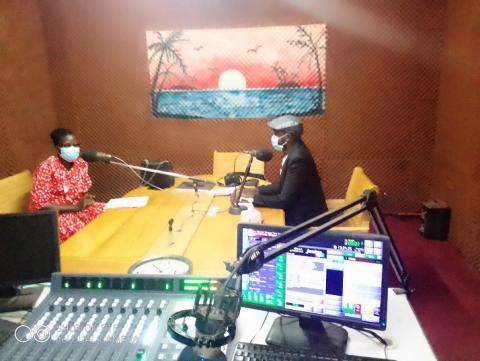 Left is Robin Arebo-HR, and right is Abram Ekwaru-Communication.