Handing over the assets to Soroti City.
On Monday 12th July 2021, the District Political Leadership head, the LC-5 Chairperson Simon Peter Edoru Ekuu handed over the annexed Administrative units to Soroti City.
Among the annexed administrative units that were handed over to the City includes, the former Soroti sub county headquarters and Arapai town Council and land.
The handover function was presided by the Mayor Joshua Edongu being witnessed by the two other Divisional City Mayors of West and East, the City political leaders, and the technical staff. This as Soroti City was also officially welcoming the New City Town Clerk Ambrose Ochen who replaced Moses Otimong, Otimong is heading to Gulu City.
Edoru asked the City authorities to take care of the assets.
"Today we have officially handed you the assets, its painful to lose one of your best cow, but we have all heartedly surrendered to you peacefully because the district gave birth to the city, so please City Mayor, Clerk, take care of our assets, including the technical staff," said Edoru.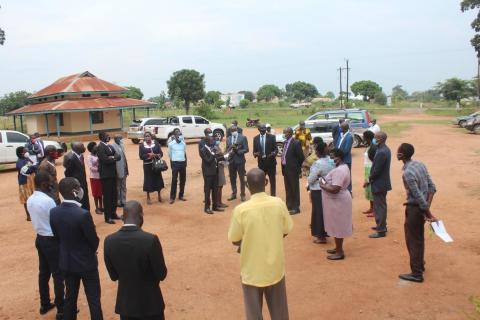 Mr Edoru LC-5 Soroti district giving his speech before the CityOfficials and Leaders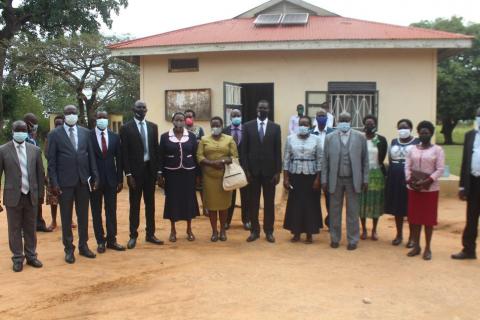 A group picture of Officials and Leaders of after handover function at Arapai sub county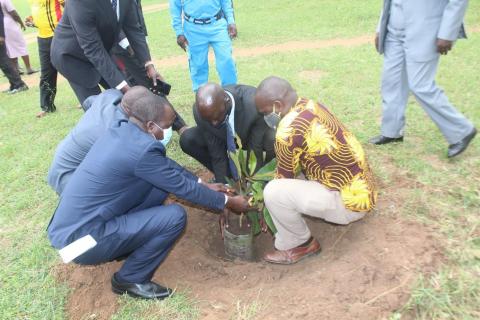 A tree planting for memory for is a living tribute that benefits present and future generations.