Alilioi- Asamuk Bridge Construction Works Starts
District Chairperson Soroti, Hon. Simon Peter Edoru Ekuu held a fruitful monitoring of Alilioi- Asamuk bridge road this afternoon.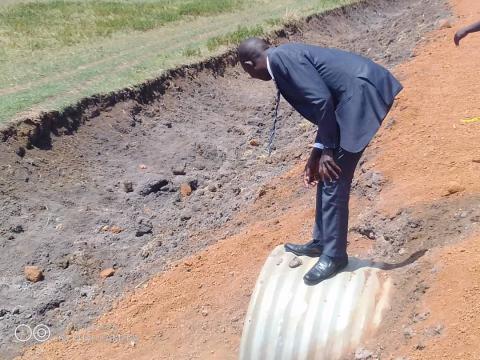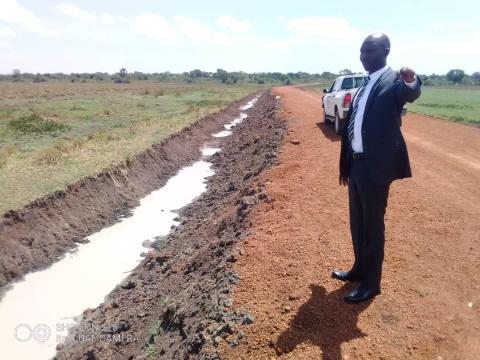 The road that connects the communities of Arapai, Awaliwal and Gweri in Soroti district and Asamuk and Wera in the neighbouring district of Amuria.
The district recently wrote to the Ministry of Transport and Works to give a helping hand in building and constructing this bridge so as to connect the communities who depended heavily on this road to sell their Agricultural products and also for easy transport and movement within and outside the community.
The bridge has for several years been a problem for the road users to access social and economic services However, the State Minister for Works. Hon Musa Ecweru who is the the area MP Amuria County responded quickly by starting the works recently and its now near it's completion with few installation of culverts left.
The bridge after completion will spur economic development of the area since people will be able to connect freely.
Hon. Edoru was pleased with the works and stated that as a district we are committed in ensuring we improve road network a cross the district.
This is also coupled with the coming project from Germany Partners who are set to construct more than 200km of roads in Soroti District next year. From Communication